GET STARTED

Fancy yourself a brewer but not sure where to begin? Learn more and get started here.
Learn More
TIPS & FAQS

Ready to brew? Let us guide you with how-to videos and FAQs.
More Info
BEER TALK

Want to talk beer? Chat brewing, recipes and beer banter with fellow brewers on the Coopers Community.
GO TO COMMUNITY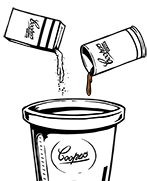 Mix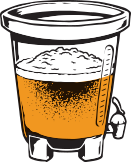 Brew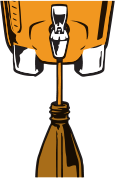 Bottle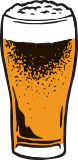 Enjoy
If you can use a can opener you can brew a beer! Yes it's that easy. You can make your own great tasting beer in 4 simple steps: MIX...BREW...BOTTLE...ENJOY!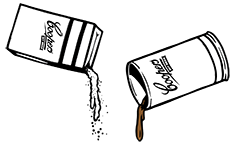 20 MINS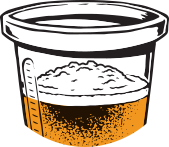 7 DAYS
40 MINS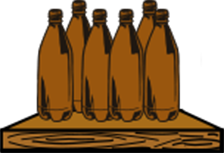 2 WEEKS
It takes about 20 mins to MIX the ingredients. Leave to BREW for approx 7 days. Then it's time to BOTTLE, which will take you about 40 mins. Once it's been in the bottle for 2 weeks, chill them off and ENJOY your own hand crafted beer!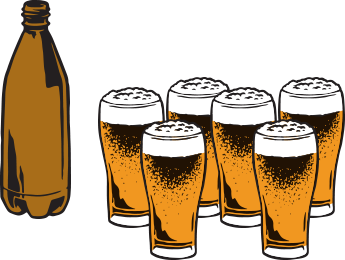 After your initial purchase of the kit, each brew will cost you approx $1.30 per stubbie (740ml bottle). That's right, not only will you be making your own great tasting beer, you'll be saving money as well!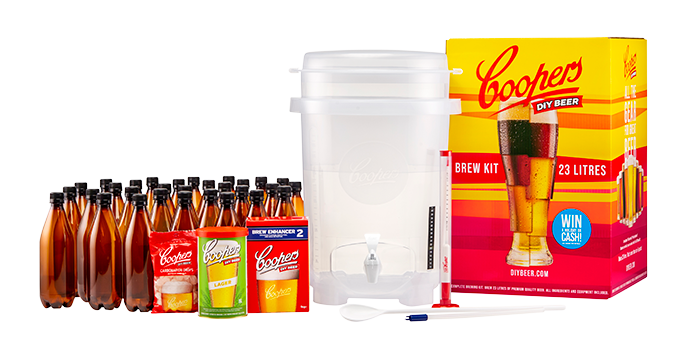 Coopers DIY Beer Kit includes everything you need to make great tasting beer. From patented fermenters to PET bottles, caps and Brewing Extract, all the equipment and ingredients are there ready to go. It's the easiest and most rewarding DIY project you'll ever do!