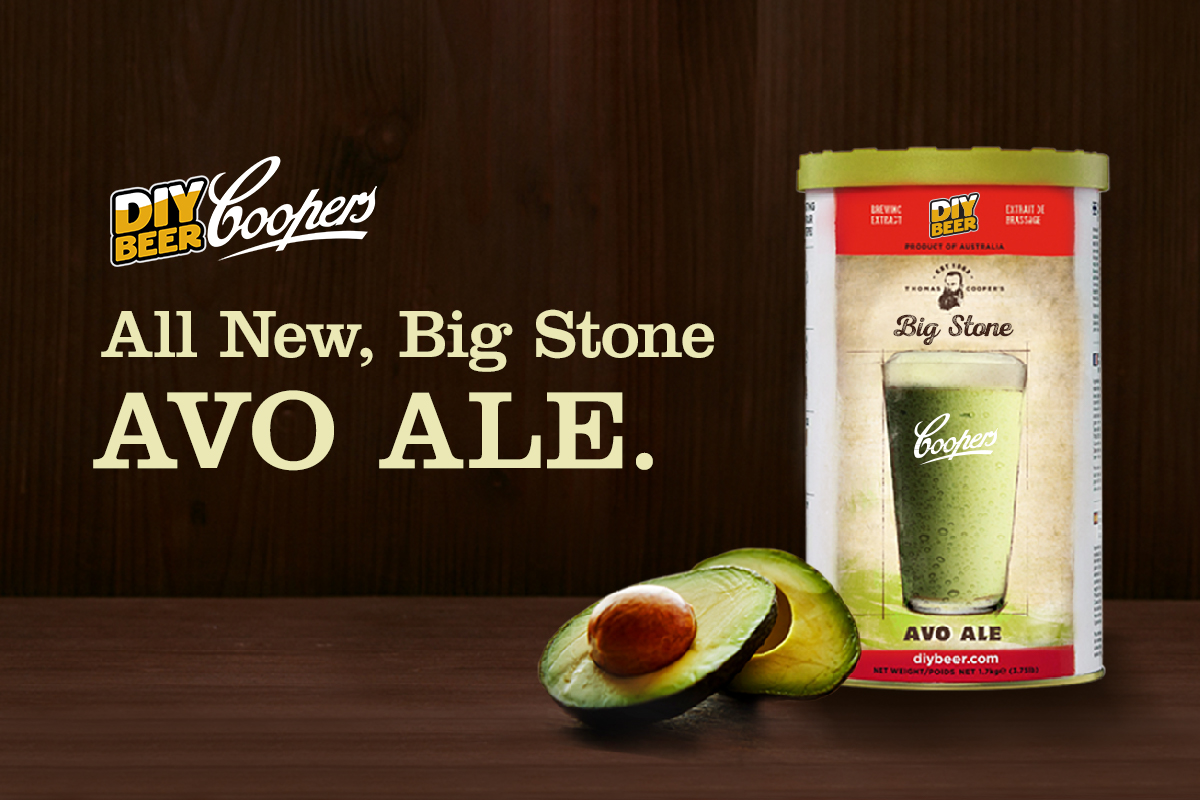 ALL NEW, COOPERS DIY BEER - BIG STONE AVO ALE
Sure, you love your avocado smashed on toast but why stop there? Now you can enjoy that green, creamy goodness in a beer with new Coopers DIY Beer Avo Ale. Rich in vitamins C, E, K, and B-6 with 'good fats' that balance a crisp bitterness, Big Stone Avo Ale offers a nutritious choice for a generation of health conscious, DIY Beer enthusiasts who want to get even craftier.
*Kits come complete with the seeds and soil needed to grow 30 large brewing avocados. Growth times may vary based on plant placement.