Getting Started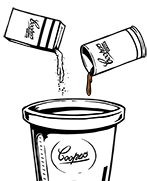 Mix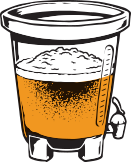 Brew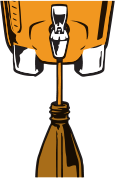 Bottle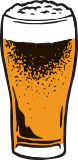 Enjoy
If you can use a can opener you can brew a beer! Yes it's that easy. You can make your own great tasting beer in 4 simple steps: MIX...BREW...BOTTLE...ENJOY!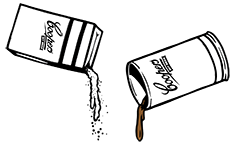 20 MINS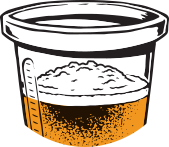 7 DAYS
40 MINS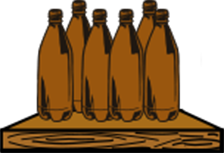 2 WEEKS
It takes about 20 mins to MIX the ingredients. Leave to BREW for approx 7 days. Then it's time to BOTTLE, which will take you about 40 mins. Once it's been in the bottle for 2 weeks, chill them off and ENJOY your own hand crafted beer!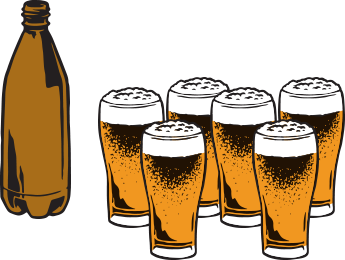 After your initial purchase of the kit, each brew will cost you approx $1.30 per stubbie (740ml bottle). That's right, not only will you be making your own great tasting beer, you'll be saving money as well!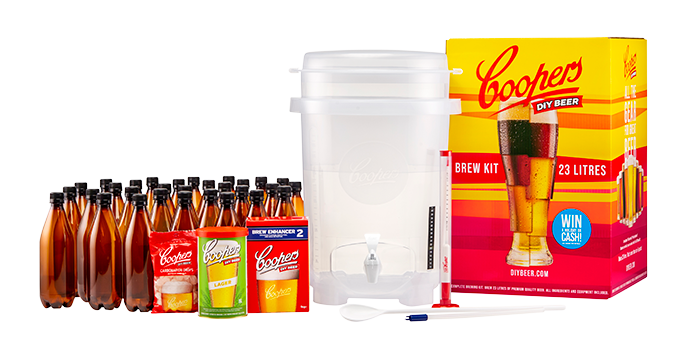 Coopers DIY Beer Kit includes everything you need to make great tasting beer. From patented fermenters to PET bottles, caps and Brewing Extract, all the equipment and ingredients are there ready to go. It's the easiest and most rewarding DIY project you'll ever do!
FROM OUR BREWERY TO YOURS
For over 160 years, the Cooper family has been immersed in the craft of brewing – and through our iconic Coopers DIY Beer extracts, we've proudly shared our knowledge with generations of successful DIY brewers.
The key to this success, is not just in the high quality of products we supply – from basic ingredients to complete brew kits – but the fact that our extracts hail from an actual brewery, the very same brewery as our famous Coopers beers.
WE KNOW BEER

With two international Master Brewers at Coopers – Dr Tim Cooper and Nick Sterenberg – we know a thing or two about beer. Also on the team, and looking after our 160 year old yeast strain, is brewing manager and fermentation expert, Dr Jon Meneses, who actually holds a PhD in yeast development. And it's this combined knowledge that's behind every Coopers DIY Beer product.

FROM FARMER TO BREWER

Australia grows arguably the finest malting barley in the world, so it makes sense that we choose the finest Australian 2-row barley to use in our extracts. Sourced directly from the farmers – predominantly close to home in South Australia – it's then taken to our on-site Maltings Plant, where it's carefully crafted to enhance the aroma, colour and of course flavour.

QUALITY MALT DESERVES QUALITY TREATMENT

Coopers' unique, low-temperature evaporation process gently ensures a clean malt taste and colour, while avoiding any caramelised flavours. And because the mash and boil is done at an actual brewery, you can be confident that it is treated with exactly the same respect that we give to all our commercial beers.

THINKING OUTSIDE THE GLASS

From the broad-acre grain farming of our local suppliers, to the brewery's own, off-the-grid co-generation plant, Coopers is committed to reducing our impact on the environment at every step. The water we use, comes from an abundant underground aquifer around 130 meters beneath the brewery, the steam produced is re-used to generate electricity, and the spent grain is turned into stock-feed. Our golden extracts are actually a lot greener than you think.